The 6th annual LA Vegan Beer and Food Festival was bigger and better than ever and we were there to capture some of the fun.

Whether you attended and are still feeling withdrawals or missed it and want to see what all the hubbub was about, WATCH our video for a taste of the 2015 LA Vegan Beer Fest, featuring:
Plant Food for People, Life is Sweet Bakeshop, Bramble Bakeshop, Nary Dairy, Broke Hungry Vegan, Mud Hen Tavern, The Ridiculous Baking Company, Vromage, Herbivore Clothing Company, Pepples Donuts, Organix, Clover Juice, Rabbit Hole Cafe …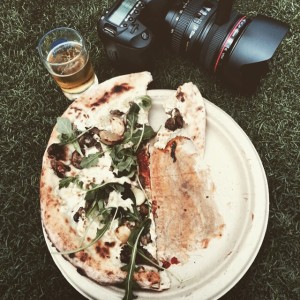 Beach City Brewery, El Segundo Brewing, Fireman's Brew, Golden Road Brewery, Modern Times Beer, Stone Brewing Company, Three Weavers Brewing …
The EcoVeganGal Whitney Lauritsen, Jason Wrobel from the J-Wro Show and Cooking Channel's How to Live to 100, John Lewis the Bad Ass Vegan, Mike Mendoza from IG: @veganbeastmode … and many many more!
A very special thanks to Nic Adler and Quarrygirl for helping to make this video possible.
For more info and updates, visit: veganbeerfest.com