These beauties are in season now, but what the heck should you do with them?
 You may have seen these lime green gems at the farmer's market and wondered… what's their deal? Are they spicy or sweet?
The answer is a little bit of both!  Although they're usually sweet, one out of every ten is a spicy little surprise.
These peppers are so fun to eat that you don't need to overthink preparing them at all – just saute them until the skins start to blister, then sprinkle them with a little sea salt and THAT'S IT.  Then enjoy popping them as you try to find the spicy ones.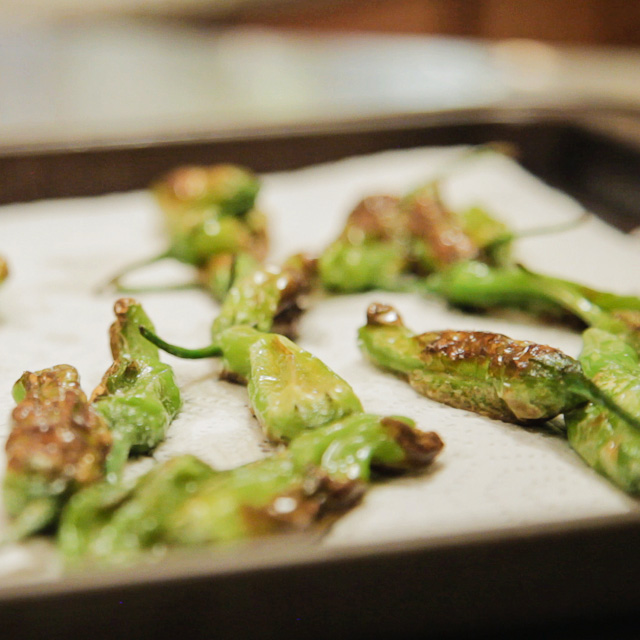 No Fuss Shishito Peppers
Author:
The Vegan Video Pantry
Ingredients
½ lb of Shishito Peppers
1 tbsp of olive oil
pinch of sea salt
Instructions
Heat up olive oil over medium heat in a heavy bottomed pan (preferably cast iron).
When oil is hot, add shishito peppers, spreading evenly in the pan. Saute until skins start to blister, about 2 or 3 minutes.
Drain on a paper towel lined baking sheet or plate.
Sprinkle with sea salt.
Enjoy immediately!